Wednesday, 20 November 2019
by admin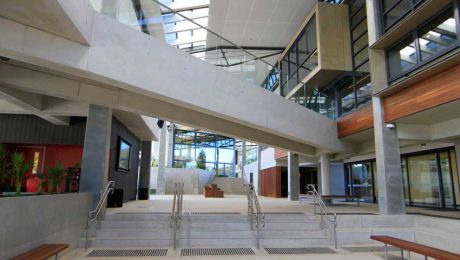 The SLS BT90 louvre has been designed to meet the new stringent energy efficiency requirements within the NCC. The thermally broken frames and the option for double or triple glazing allows for U values as low as 2.355. A value of around 3 is achievable for clear glazing with a triple IGU.
In addition to the incredible thermal performance, the SLS BT90 has also been tested to AS2047, achieving 450Pa Resistance to Water Penetration at a span of 1740mm and passing Air Infiltration requirements for air-conditioned buildings due to its incredibly low air filtration rate.
The SLS BT90 system allows for 28-44mm IGU's and can also be glazed with aluminium sandwich panel for an all-metal finish in blade heights of up to 500mm.
Acoustic performance is dependent on glass selection, the SLS BT90 can achieve values as high as Rw 44.